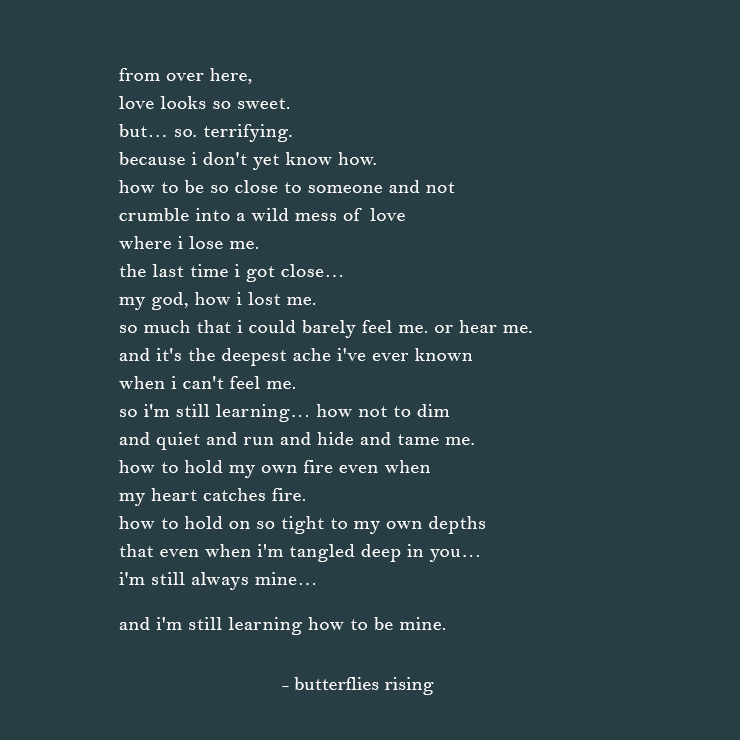 from over here,
love looks so sweet.
but… so. terrifying.
because i don't yet know how.
how to be so close to someone and not
crumble into a wild mess of love
where i lose me.
the last time i got close…
my god, how i lost me.
so much that i could barely feel me. or hear me.
and it's the deepest ache i've ever known
when i can't feel me.
so i'm still learning… how not to dim
and quiet and run and hide and tame me.
how to hold my own fire even when
my heart catches fire.
how to hold on so tight to my own depths
that even when i'm tangled deep in you…
i'm still always mine…
and i'm still learning how to be mine.
– butterflies rising