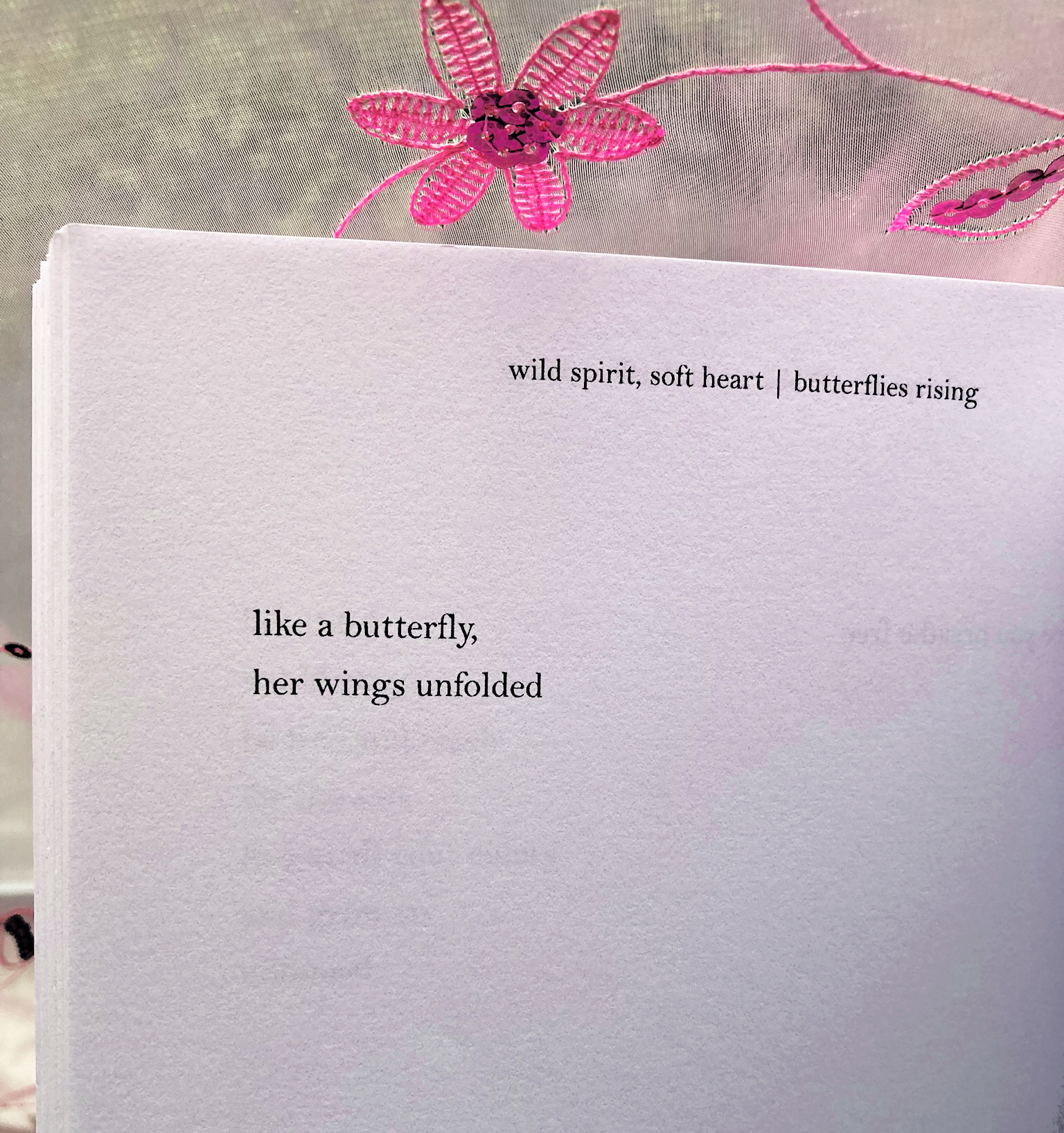 Shop the 'like a butterfly, her wings unfolded' Collection
The 'like a butterfly, her wings unfolded' collection inspired from the butterflies rising quote from her books 'wild spirit, soft heart' and 'go where you breathe free'.
This quote will always be special as it was the first quote butterflies rising published on her writing journey, which has been a journey of transformation and self-discovery, and she hopes it is an inspiration for you on your journey of self-discovery as well.
The prints are available in framed and unframed options and come in varied colors. Matching butterfly graphic prints are available as well. Digital download versions of these prints are available in the 'Printables' section.